Campitur is located in
Campomarino Lido (CB)

,
in a quiet shoreside area
Opening season
April 25th - 15th September
Facebook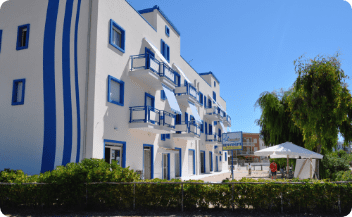 BY CAR: take A14 Bologna-Bari motorway, then turn to Termoli motorway exit, then go south. Keep driving on Adriatica SS16 state road until you get to Campomarino Lido junction. Follow marks from here to Campitur residence.
BY TRAIN: Termoli train station is only 10 km far from Campitur residence and railway travel is well-connected to Campomarino thanks to the Adriatic train line Milano - Lecce (www.trenitalia.com).
BY PLANE: The nearest airports are those in Pescara (130 km ca), Foggia (100 km ca) and Bari (250 km ca).